Katee Sackhoff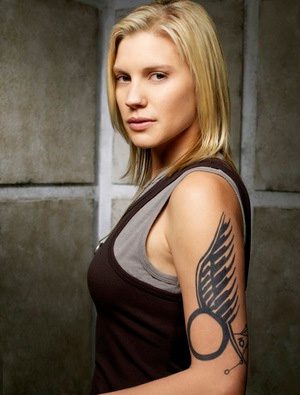 Archived Bio. Not part of the current Guest list.
One look at Katee Sackhoff's Starbuck and fans everywhere forgot all about that other guy who played the character. Sackhoff's rough and ready portrayal of hotshot pilot Kara "Starbuck" Thrace has been stealing scenes on the critically acclaimed
Battlestar Galactica
for years now, turning heads and winning a Saturn award along the way. The actress known for fighting evil robots on
Galactica
became one herself when she played the villain in NBC's update of the classic
Bionic Woman
series. Robot or not, Sackhoff's talent is a force to be reckoned with.