Brent Spiner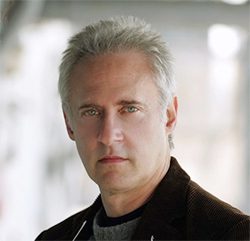 Archived Bio. Not part of the current Guest list.
Brent Spiner, whose primary claim to fame is his portrayal of the beloved android, "Data," on the television series
Star Trek: The Next Generation
was born and raised in Houston, Texas.
Spiner first began pursuing his interest in acting while in high school. After graduation, Spiner attended the University of Houston and other local colleges, while also launching his professional acting career in theater and film. Spiner established himself as a stage actor in New York, appearing in a number of off-Broadway and Broadway plays such as
A History of the American Film
(1978),
Leave It to Beaver Is Dead
(1979),
Sunday in the Park with George
(1984), and
Big River: The Adventures of Huckleberry Finn
(1985). While in New York, he had a bit part in Woody Allen's
Stardust Memories
(1980) and starred in independent film
Rent Control
(1984). The play
Little Shop of Horrors
brought Spiner to Los Angeles in 1984.
In 1986, Spiner snagged the role that would bring him international fame: Data, the endearing android in the television serious,
Star Trek: The Next Generation
(1987), and it's subsequent films. Spiner has made cameo appearances in a number of films and has appeared in small roles in more recent films, such as
Dude, Where's My Car?
(2000) and
The Master of Disguise
(2002). He also appeared as Dr. Brakish Okun in
Independence Day
(1996), an ideal role for his brand of eccentricity and quirky sense of humor.