Gates McFadden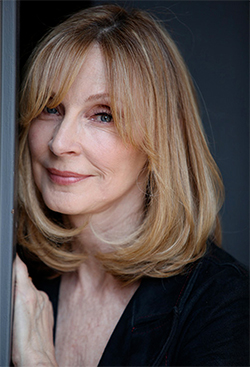 Archived Bio. Not part of the current Guest list.
Gates McFadden is best known for portraying the character of Dr. Beverly Crusher in the television and film series
Star Trek: The Next Generation
.
Before
Star Trek: The Next Generation
, she was mostly known as a choreographer, often working on Jim Henson productions, including the films
The Dark Crystal
,
Labyrinth
, and
The Muppets Take Manhattan
, in which she even has a brief on-screen appearance. As a way of distinguishing her acting work from her choreography, she is usually credited as "Gates McFadden" as an actress and "Cheryl McFadden" as a choreographer.
She appeared briefly in the Woody Allen film
Stardust Memories
, and in
The Hunt for Red October
as Jack Ryan's wife Cathy, though most of her scenes were cut in post-production.
McFadden also appeared in the made-for-television movie
Crowned and Dangerous
with Yasmine Bleeth in 1997.
In 1987, McFadden was cast as Dr. Beverly Crusher on
Star Trek: The Next Generation
. The Crusher character was slated to be Captain Jean-Luc Picard's love interest, and this aspect of the character is what attracted McFadden to the role. Another important aspect of the character was being a widow balancing motherhood and a career. Like many of the
TNG
characters during its first season, the Crusher character wasn't very well developed and there were some disagreements between the show's producers and McFadden about how the character should develop. She was replaced by Diana Muldaur, who proved to be unpopular, and McFadden was asked to return to the show for Season Three.