John Wesley Shipp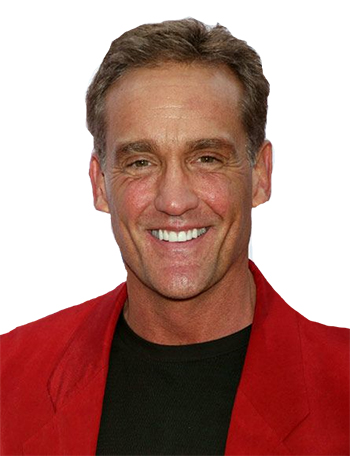 John Wesley Shipp is an American actor best known as Mitch Leery, the title character's father on the television drama
Dawson's Creek
from 1998 to 2001 and for roles in several daytime soap operas. Among his daytime roles, Shipp is probably best known as Kelly Nelson on
Guiding Light
from February 5, 1980 to November 6, 1984 and as Douglas Cummings on
As the World Turn
s from April 17, 1985 to June 2, 1986, which earned him his first Daytime Emmy.
He also played Martin Ellis on
Santa Barbara
in 1987 (for which he won his second Daytime Emmy), Blanchard Lovelace on
One Life to Live
in 1989, and Carter Jones on
All My Children
in 1992. For his work on
ATWT
, he won a supporting actor Emmy at the 13th Daytime Emmy Awards in 1986. He played a peeper on an episode of
Fantasy Island
. He played the title role of Barry Allen/The Flash in CBS's
The Flash
in the 1990-1991 season and was Lucky on NBC's
Sisters
in 1994 and 1995. In 2010, Shipp got involved with the Flash again by voicing the evil character "The Reverse-Flash" in an episode of the animated series
Batman: Brave and the Bold
.
Shipp co-starred in a feature film that was shot entirely in Geelong, Australia called
The Ninja
. He played Detective Matthew Reynolds. The film started shooting in early 2009 and wrapped up in May. His co-stars were Rob Baard, Tania Zaetta, Roger Cross, John Schneider and Jeremy Kewley.
In November 2010, Shipp returned to
One Life to Live
in the short-term role of Eddie Ford. The popular, but villainous character was killed off in a murder mystery in mid-December. He taped flashback scenes of Eddie's murder in February 2011, which aired in early April, revealing the killer's identity. He also taped newly-created flashback scenes involving the backstory of the relationship involving Eddie's middle son James and his former girlfriend Dee Dee Forbes and how James broke up with Dee Dee, stole money from Eddie and his arrival in Llanview to be near his mother Inez and two brothers, Bobby and Nate. John made his final appearance during the soap's final week in January 2012 (the episode was taped on Veterans Day, 2011), when Eddie's oldest son Robert had an out-of-body visit with his villainous father in Hell.
In the summer of 2011, he guest-starred on the Lifetime TV series
Drop Dead Diva
, playing the ex-husband of the character played by comedienne Kathy Griffin.
Shipp filmed three episodes of the popular series
Teen Wolf
, based on the 1985 Michael J. Fox film of the same name. The episodes aired during the Summer of 2012.
Also in 2012, he starred in the independent film
Hell and Mr. Fudge
, where he will play preacher Bennie Lee Fudge, the father of theologian Edward Fudge, played by Mackenzie Astin.
Most recently Shipp can be seen playing Henry Allen, Barry Allen's father, in the CW's The Flash.