Chris Gore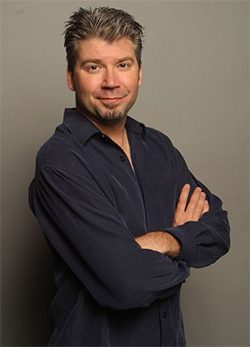 Archived Bio. Not part of the current Guest list.
Chris Gore is a writer who was a regular on G4TV's
Attack of the Show
where he did the popular DVDuesday segment as well as film coverage. He is also the founder of
FilmThreat.com
the legendary indie film website, the author of several movie books including the
Ultimate Film Festival Survival Guide
and writer/producer of the feature comedy
My Big Fat Independent Movie
. Chris has appeared as a film expert on MSNBC, E!, CNN, Reelz Channel and has also hosted shows on FX, Starz, IFC as well as G4TV's
Attack of the Show
. As an author, Chris has written
The 50 Greatest Movies Never Made
(St. Martin's Press) and
The Complete DVD Book
(Michael Wiese Publications). His book
The Ultimate Film Festival Survival Guide
(Random House) is considered the bible of the industry and is required reading at film school. Chris is currently the Chief Evangelist at
Gemr.com
, a website dedicated to collectors, pop culture collectibles, and antiques.