Carole E Barrowman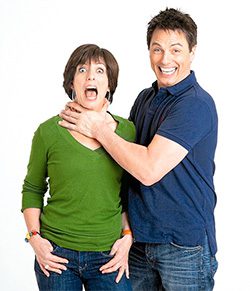 In collaboration with her brother, John Barrowman (
Arrow, Torchwood, Dr. Who
), Carole Barrowman has written two biographies and five novels, including the acclaimed
Hollow Earth
(Simon & Schuster), a middle grade fantasy series about a brother and sister who can bring their drawings to life and animate into art. Their next novel,
Conjuror,
will be released in the UK this spring.
Carole and John's most recent collaboration is for DC Comics.
Arrow: The Dark Archer
explores Malcolm Merlyn's backstory.
Carole is also an English professor and Director of Creative Studies in Writing at Alverno College in Milwaukee, Wisconsin, a regular contributor on WTMJ4's
The Morning Blend
, and writes a column and book reviews for the
Milwaukee Journal Sentinel
and the
Minneapolis Star Tribune
. She contributed stories to the Hugo award-winning anthology
Chicks Dig Time Lords
and the Hugo nominated
Queers Dig Time Lords."