Gary Gianni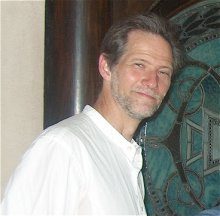 Archived Bio. Not part of the current Guest list.
Gary Gianni began as an illustrator for the newspapers and as courtroom artist for television where he covered the trial of murderer John Gacy. He has received the Eisner and Spectrum awards and illustrated books by authors ranging from Melville and Stevenson to Robert E. Howard, Michael Chabon, and Ray Bradbury. His comics include the
Shadow
,
Batman
,
Indiana Jones
, and
Tom Strong
.
For eight years he drew the newspaper comic strip
Prince Valiant
. He is also known for his own occult detective comic book titled
MonsterMen
.
Recently, Gianni has worked with George R .R. Martin and produced the
2014 Song Of Ice And Fire Calendar
.