Brenden Fletcher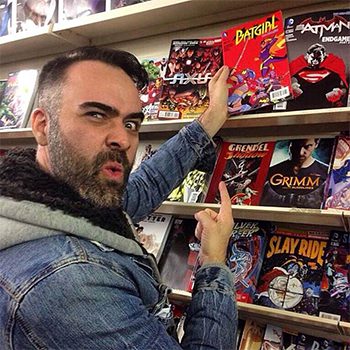 Archived Bio. Not part of the current Guest list.
Brenden Fletcher has been a professional storysmith for more than a decade. Hailing from the worlds of theatre and film, Brenden made an impact on comics with DC Comics' award-winning Wednesday Comics anthology, penning the critically acclaimed
Flash
story with Karl Kerschl. Since then he's been developing new media and video game properties, most recently partnering with Ubisoft to extend its line of
Assassin's Creed
graphic novels. He's currently writing the
Black Canary
series for DC Comics while continuing to co-write
Batgirl
with Cameron Stewart and
Gotham Academy
with Becky Cloonan.