Gilbert Carrizales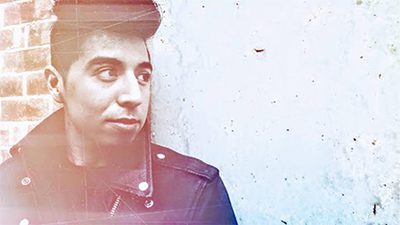 Archived Bio. Not part of the current Performer list.
Born in Sumpter South Carolina, Gilbert began his musical expedition in San Antonio Texas during his early teenage years. At 14 he began producing his own music as well as djing at local clubs and venues. After several years of experimental producing and obtaining different influences and inspiration, Gilbert began to perform live Trance music at age 17. Over the years, he's mastered the elements of building and performing a live set with keyboards, midi controllers and laptops. As assumed, he is no longer a DJ, but a Live Performer. Gilbert has over 25 releases on various record labels that have support from super stars like Armin Van Buuren, Sean Tyas, and Paul Van Dyk.
Gilbert began performing in the anime/pop culture scene in 2011. Since then he has grown into his own name in that scene. He's performed at some of the biggest conventions in the United States such as Realms Con in Corpus Christi (2015-2016), Project A-KON 27 in Dallas (2016) Texas and our very own Dragon Con (2016) in Atlanta Georgia. His live performances with keyboards and laptops has truly contributed to his success and you can definitely expect Gilbert to be performing for larger conventions and festivals in the future.