DJ Eko Bass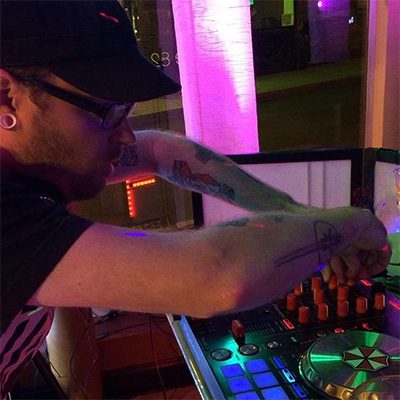 Archived Bio. Not part of the current Performer list.
Starting in 2014, Justin "Eko Bass" Miller came upon the EDM scene quite by accident. Working EMS at an upstate NY venue, he walked up to a balcony, and fell in love...
As a trained vocalist and drummer, he was no stranger to music. Adding him being a certified audio/light/production engineer; his whole adult life had been around music.
Quickly he became a fixture in the local scene, doing sound, and lights for local DJ's, and making friends, who would eventually become family.
Fast forward a year, and Eko decided it was high time to start on his own. Taking help from the local guys (Ryujin especially), he bought his first ($80) controller from a local music shop, got onto mssaking and remixing music, and finally started playing live.
To date, with dozens of shows under his belt, most notably the Mysteryland 2015 Ice Cream Disco, his skill behind the decks gained him fans from far, and wide.
The future is unlimited, with his heavy artillery on deck, Eko Bass is ready to rock yo' faces!